Dalton Pharma Services, a leading pharmaceutical cGMP contract manufacturing company, is pleased to announce that it has been recognized for a second consecutive year as a Life Science Leader CMO Leadership Award recipient, which recognizes the highest quality contract manufacturing organizations as chosen by real customers, in five core categories: Reliability, Capabilities, Expertise, Compatibility and Development.
"Each year, the CMO Leadership Awards recognize the success that individual drug development and manufacturing organizations have in serving the needs of their biotechnology and pharmaceutical customers and partners," says Louis Garguilo, Executive Editor, Life Science Leader magazine and OutsourcedPharma.com. "Recipients are evaluated by the executives and managers at the sponsors the CMOs have worked, in the 6 critical categories of capabilities, compatibility, expertise, quality, reliability and development. An award in any of these categories adds to the distinction and reputation of CMOs within the greater drug discovery, development, manufacturing and marketing industries."
For the 2017 CMO Leadership Awards, Life Science Leader magazine teamed up with Industry Standard Research (ISR) to determine the award recipients. More than 80 contract manufacturers were assessed by 26 performance metrics in ISR's annual Contract Manufacturing Quality Benchmarking survey. Respondents only evaluate companies with which they have worked on an outsourced project within the past 18 months. This level of qualification ensures that survey responses are based on actual involvement with contract manufacturers and clear experiential data. For further details, please visit Life Science Leader.
"We are very honoured to have been recognized for the second consecutive year in five major categories," said Peter Pekos, CEO and President, Dalton Pharma Services. "The 2017 award validates Dalton's management team's goals of continuing to build a culture of excellence and demonstrates our ongoing commitment to providing high quality, reliable, cost-effective integrated solutions for our clients' drug development and manufacturing projects."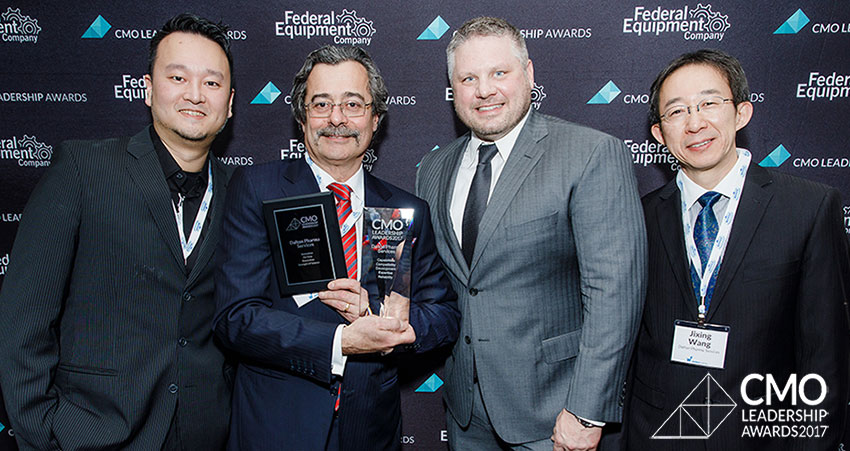 About Dalton:
Dalton Chemical Laboratories Inc. o/a Dalton Pharma Services is a Health Canada approved and FDA registered cGMP contract service provider of integrated chemistry, drug development and manufacturing services to the pharmaceutical and biotechnology industries. We bring 30 years of experience to our client's projects and emphasize quality, speed and flexibility.
Dalton can accelerate your drug development program by integrating process development, cGMP API manufacturing and sterile or solid finished dose manufacturing all at a single location. For our full range of in-house services including cGMP sterile fill/finish services please visit dalton.com.
Our CMO 2016 and 2017 Leadership Awards in the categories of Quality, Reliability, Capabilities, Expertise, Compatibility and Development from Life Science Leader reflect our ongoing commitment to our clients, peers and the business community. In 2016 Dalton was certified as A Great Place to Work.
Peter Pekos
President & CEO
Dalton Pharma Services
349 Wildcat Road
Toronto, Ontario
Tel: 416-661-2102