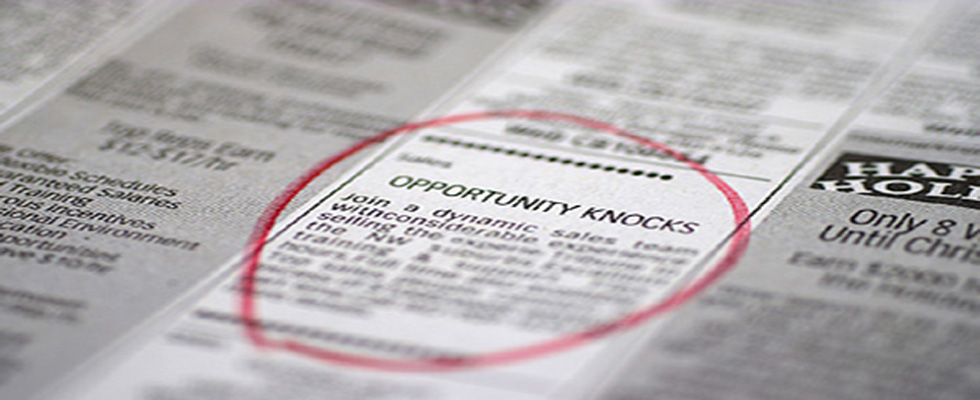 Careers
Dalton is always looking for new people to contribute to the company's growth. We offer a competitive salary and benefits and an excellent opportunity to build your career with a growing company.
Please forward your resume to:
Human Resources Department
Dalton Pharma Services Inc.
Fax: 416-661-2108

While we appreciate all applications received, only those selected for an interview will be contacted. Learn more about our benefits.
Dalton Pharma Services officially certified as a Great Place to Work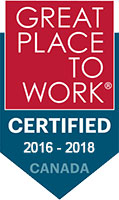 POSITIONS CURRENTLY AVAILABLE:
---
Synthetic Chemist
We are currently looking for dynamic and independent Synthetic Chemists within our research and development department.
The preferred candidates will possess a minimum of a B.Sc., hands-on laboratory experience in synthetic chemistry within an industrial environment. S/he should possess superior skills in the interpretation of NMR, MS and HPLC. S/he must possess the ability to apply modern organic synthetic techniques, possess knowledge of typical modern purification methodologies and possess superior theoretical knowledge.
S/he must have a proven track record of successfully completing challenging projects within tight deadlines.
S/he must possess excellent communication skills both verbal and written and must be an excellent team player.
---
GMP Production Manager Sterile
We are currently looking for an experienced GMP Production Manager for our growing sterile drug product manufacturing division. The role requires extensive experience in aseptic processing and manufacturing of sterile products, strong Project Management skills coordinating people, equipment, materials and documentation. It also requires a strong desire to lead with proven management skills to support and inspire a team of dedicated professionals.
Candidates must be focused, task driven, and committed to timely completion of projects in a fast paced and technically challenging environment. A thorough knowledge and understanding of cGMPs, experience with regulatory inspections, including Health Canada and the FDA, are essential.
Minimum requirements include a science degree in chemistry, completion of a Basic Microbiology course at the university level, 10 years' experience in a pharmaceutical industry, including at least 4 years at a supervisory level.
---
Technical Proposal Writer / Business Development Coordinator
We are currently looking for a Technical Proposal Writer / Business Development Coordinator. You will be responsible for writing technical proposals for multiple services including analytical chemistry, process chemistry, formulation development and GMP manufacturing. Our ideal candidate will have at least 3 years of technical writing experience.
In this role you will work with Business Development and Operations to define project scope, pricing, deliverables and achieve sales budget.
Requirements:
Minimum requirements include a science degree in chemistry and industrial experience
Pharmaceutical services experience preferred in either sales, or project management
Direct work experience in technical proposal writing
Knowledge of CDMO market pricing and conditions and proven experience in strategic pricing and planning
Proficient using MS Word, Excel, Project and PowerPoint as well as Salesforce.com or similar CRM tool
Communicates well orally to both internal and external customers and has ability to write highly technical proposals
---
Analytical Chemist
As an Analytical Chemist with a B.Sc. or M.Sc. in chemistry and 5+ years' experience using HPLC and GC in the pharmaceutical industry, you are logical and have excellent oral and written communication skills. You have great accuracy and precision in all testing that you conduct and interpretation of analytical data and technical report writing are your forté.
---
Aseptic / Sterile GMP Operator - Afternoon Shift
Qualified candidates will have a High School diploma or equivalent required - Two (2) year Associates degree preferred with emphasis on biological science and pharmaceutical technology with over 5 years relevant sterile/aseptic manufacturing experience. The successful candidate will have excellent verbal and written communication skills with the ability to work in a team environment. Must be able to follow verbal and written instructions. This position requires shift work.
You must possess the following qualifications:
Previous production experience in a GMP environment is required, and sterile manufacturing experience in a clean room environment is preferred.
Knowledge of aseptic practices, sterile gowning, disinfectant cleaning and operating of machinery in Class 10,000, Class 1,000, and Class 100 fill rooms.
Good knowledge of microbiology is a plus
Control and maintain inventory of sterile material and equipment
Participate in sterile process operations (filtrations/formulations/crystallizations/fills)
Document work according to batch records and GMP requirements
Troubleshooting and problem solving capabilities
Work closely with a team of sterile operators
Perform all GMP activities in compliance with GMP guidelines & Dalton SOP's
---