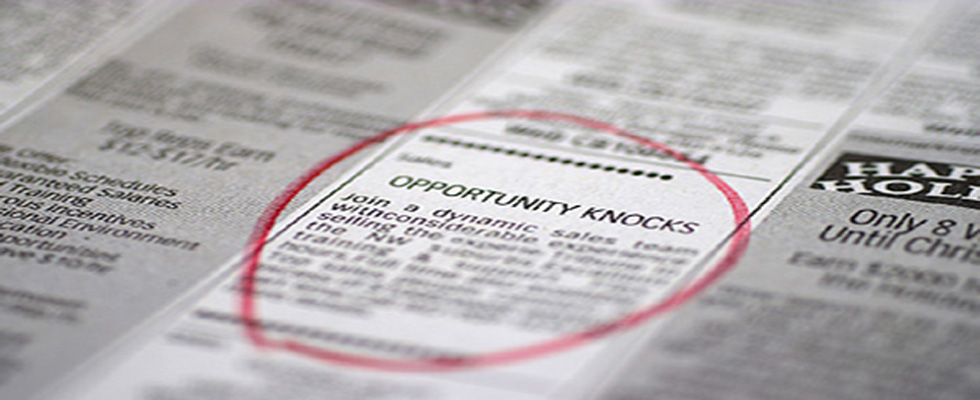 Careers
Dalton is always looking for new people to contribute to the company's growth. We offer a competitive salary and benefits and an excellent opportunity to build your career with a growing company.
Please forward your resume to:
Human Resources Department
Dalton Pharma Services Inc.
Fax: 416-661-2108

While we appreciate all applications received, only those selected for an interview will be contacted. Learn more about our benefits.
Dalton Pharma Services officially certified as a Great Place to Work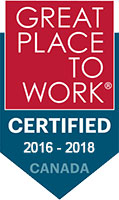 POSITIONS CURRENTLY AVAILABLE:
---
Synthetic Chemist
We are currently looking for dynamic and independent Synthetic Chemists within our research and development department.
The preferred candidates will possess a minimum of a B.Sc., hands-on laboratory experience in synthetic chemistry within an industrial environment. S/he should possess superior skills in the interpretation of NMR, MS and HPLC. S/he must possess the ability to apply modern organic synthetic techniques, possess knowledge of typical modern purification methodologies and possess superior theoretical knowledge.
S/he must have a proven track record of successfully completing challenging projects within tight deadlines.
S/he must possess excellent communication skills both verbal and written and must be an excellent team player.
---
Accounting Associate
We are currently looking for an Accounting Associate that is dynamic, a self-starter, energetic and honest.
This position requires you to have a Canadian CPA designation and 5-7 years of progressive financial accounting and reporting experience. You must be strong technically, analytical, great communication and interpersonal skills with a short learning curve. You must be able to work in a fast paced, multi-disciplinary environment and have strong knowledge of Microsoft Dynamics CRM, Payroll processing and Excel.
---
Technical Proposal Writer / Business Development Coordinator
We are currently looking for a Technical Proposal Writer / Business Development Coordinator. You will be responsible for writing technical proposals for multiple services including analytical chemistry, process chemistry, formulation development and GMP manufacturing. Our ideal candidate will have at least 3 years of technical writing experience.
In this role you will work with Business Development and Operations to define project scope, pricing, deliverables and achieve sales budget.
Requirements:
Minimum requirements include a science degree in chemistry and industrial experience
Pharmaceutical services experience preferred in either sales, or project management
Direct work experience in technical proposal writing
Knowledge of CDMO market pricing and conditions and proven experience in strategic pricing and planning
Proficient using MS Word, Excel, Project and PowerPoint as well as Salesforce.com or similar CRM tool
Communicates well orally to both internal and external customers and has ability to write highly technical proposals
---
Analytical Chemist
As an Analytical Chemist with a B.Sc. or M.Sc. in chemistry and 5+ years' experience using HPLC and GC in the pharmaceutical industry, you are logical and have excellent oral and written communication skills. You have great accuracy and precision in all testing that you conduct and interpretation of analytical data and technical report writing are your forté.
---
Validation/Calibration Specialist- 12 Month Contract Position
We are seeking an experienced Validation/Calibration Specialist with a B.Sc. or an engineering degree for a 12 month contract position. You must have a minimum 4-6 years hands on experience with equipment qualification and calibration in the pharmaceutical/biopharmaceutical/biotechnology industry, including USP/WFI Water Systems, HVAC, HEPA, Autoclaves, Production Equipment, Temperature/Humidity Chambers, etc.). Good understanding of GMP requirements on equipment qualification and related documentation of noted equipment is required. A self-starter able to take the initiative to troubleshoot problems effectively and efficiently is also necessary.
---
Business Development Manager
We are currently seeking an energetic Business Development Manager for our global sales team. The focus of the role is to identify and develop new contract development and manufacturing business that fits the technical expertise of the company. In this role you will work with Operations to define project scope, pricing, deliverables and achieve sales projections.

Requirements:
Minimum requirements include a science degree
Experience in sales or business development role
Knowledge of contract manufacturing (CMO or CDMO) industry preferred
Strong ability to positively influence others through establishing credibility and building strong business relationships.
Excellent presentation, interpersonal and communication skills
Proficient using MS Word, Excel, Project and PowerPoint as well as Salesforce.com or similar CRM tool.
Communicates well orally to both internal and external customers and has ability to write highly technical proposals
Ability to travel to international conference and industry meetings
---