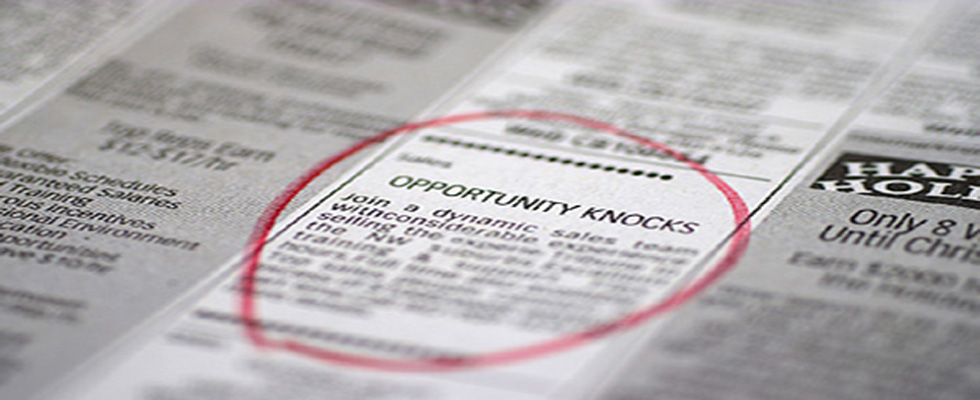 Careers
Dalton is always looking for new people to contribute to the company's growth. We offer a competitive salary and benefits and an excellent opportunity to build your career with a growing company.
Please forward your resume to:
Human Resources Department
Dalton Pharma Services Inc.
Fax: 416-661-2108

While we appreciate all applications received, only those selected for an interview will be contacted. Learn more about our benefits.
POSITIONS CURRENTLY AVAILABLE:
---
API Chemist
We are seeking a skilled chemist to join our Active Pharmaceutical Ingredient Team. Qualified candidates will have a B.SC. or College Diploma in chemistry, with 1-3 years of pilot scale experience in synthetic organic chemistry or manufacturing process chemistry and excellent verbal and written communication skills.
You will be involved in the cleaning and set-up of our manufacturing suites and equipment. With your knowledge of organic chemistry, multi-step reactions/purifications/drying, and use of various equipment, you will synthesize products according to cGMP guidelines and the highest standards of quality and safety.
Willingness to work under a 24/7 schedule, when required, is a must.
---
(Acting) QC Group Leader
We are currently looking for an experienced QC Group Leader to lead a small group of analysts in specific functions in order to:
Coordinate sampling and release of GMP Materials and components in line with the production schedule.
Coordinate stability sample testing.
Coordinate incoming and outgoing samples in line with the production schedule.
To liaise with other departments to ensure communications of charges in priorities and scheduling.
To order materials for the laboratory.
To act, in backup capacity only, as data reviewer.
To assist calibration department with filing and coordination of activities (~25%).
Future duties may be added to the group pending future changes to the department which may include analytical testing
Qualifications
Background in science (chemistry)
Familiarity in GMP Regulations
Must have thorough understanding and experience in running USP and EP tests
Ability to give directions and technical training to junior analysts
Understanding the roles and responsibilities of the Quality Control department in the pharmaceutical industry
Education
GMP Fundamentals
College diploma or B.Sc. in related science.
---
Production Documentation Specialist
We are currently looking for an experienced Production Documentation Specialist to work in a pharmaceutical GMP environment. You must have five or more years of pharmaceutical industry working experience, preferably in Production or Quality Assurance areas and B.Sc. in Chemistry or a related science.
This position will be responsible for the following:
Review and approve executed batch records, worksheets, protocols and other related documents to ensure compliance with GMP, Dalton procedures and requirements.
Track production documentations, change controls, deviations and CAPA to ensure timely completion.
Develop Master Batch Record (MBR), worksheet, template, production related SOP's and study protocols.
Provide supports on biannual review of production SOPs.
Support auditing functions: assisting with customer audits, self-inspections.
Initiate change controls, deviations, and other quality related documents.
Personnel Training – co-ordination of training activities such as GMP or SOP training
Administrative functions – attend meetings, timesheets, copying of documents for customers, filing of R&D documents and records.
Performs other related duties as required
---
Senior Quality Assurance Specialist (6 Month Contract Position)
We have an opportunity for a 6 month paid contract position for skilled Quality Assurance Specialist with high energy level and initiative, You should have a B.Sc. or higher degree in Chemistry, Biochemistry or Microbiology, 5+ years Quality Assurance or Compliance experience in the pharmaceutical industry, excellent knowledge of the Canadian GMPs , US cGMP's , FDA and ICH guidelines and strong verbal and written communication skills.
You will be responsible for improving and maintaining the GMP training program, participate in the self-inspection program, creating, reviewing and approving Standard Operating Procedures, reviewing and approving documents related to analytical testing, production, such as batch records and associated testing data, validation protocols, calibration records, stability programs, deviations, OOS documentation, trending, and document control.
---
Calibration Specialist
We are currently looking for an experienced Calibration Specialist for our growing Calibration/Validation Group.
The position requires a B.Sc., M.Sc. or an engineering degree. You must have a minimum of 4-6 years hands on experience in the pharmaceutical/biopharmaceutical/biotechnology industry. You must be experienced and industry focused in a wide array of equipment and systems (USP/WFI Water Systems, HVAC, HEPA, Autoclaves, Pharmaceutical Filling Equipment, Temperature/Humidity Chambers and Mapping, etc.). Qualification and Documentation of noted equipment is required. A self-starter able to take the initiative to troubleshoot problems effectively and efficiently is also necessary.
---
Lab Steward
We have an opportunity for a 6 month paid contract position for a Lab Steward. As a responsible individual, you are hardworking, detail oriented, and has the ability to follow instructions carefully and have good communication skills. You will be responsible for the cleanliness and safety of the laboratories, the washing of laboratory glassware and must be able to do equipment maintenance. You will assist as the company continuously improves the quality of its operations by implementing and documenting systems and procedures, which ensure clean and safe conditions in the laboratory. This position also may require heavy lifting.
---
Analytical Chemist
As an Analytical Chemist with a minimum of B.Sc. or M.Sc. in analytical chemistry or related principle and 5+ years analytical chemistry experience in the pharmaceutical industry, you are logical and have excellent oral and written communication skills. You have great accuracy and precision in all testing that you conduct and interpretation of analytical data and technical report writing are your forté.
You will be required to conduct method development, validation as well as routine testing using a wide variety of equipment including HPLC, GC (including capillary column and headspace), UV-vis, FTIR, as well as carry out wet chemistry analysis. Thorough understanding of GMP regulations, USP testing requirements and ICH guidelines is an asset.
---
Dalton Pharma Services officially certified as a Great Place to Work