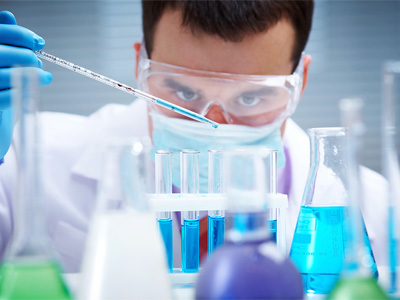 Custom Synthesis and Fine Chemical
Dalton's Custom Synthesis and Fine Chemical services offers a wide range of experience in the synthesis of low volume, high value small molecules for biotechnology and pharmaceutical applications. With services available in vessels up to 300L in size and R&D and cGMP environments, Dalton can meet your custom synthesis and fine chemicals requirements.
Custom Synthesis has been a specialty since the inception of Dalton, and we are constantly advancing our capabilities and chemistry support services. Where appropriate, we use Flow Chemistry Reactor Technology for custom synthesis projects. Potential benefits for our clients include increased scalability, flexibility, reaction speed, process control, and cost savings.
Dalton specializes in the custom synthesis of a wide range of small molecules including active pharmaceutical ingredients, pharmaceutical intermediates, drug intermediates, drug metabolites, drug analogs, analytical standards, reference standards and certified reference materials, chemical intermediates, chemical standards, and pharmaceutical impurities.
Our extensive experience in synthetic organic chemistry, including complex chemistry, chiral compounds, hydrogenation, natural products chemistry, organometallic chemistry, nucleotide and amino acid production, stable isotope synthesis, fluorescent probes, and inert atmosphere chemistry sets us apart from the competition. We also offer specialized synthesis of controlled drug classes including Steroids, Opiods and Cannabinoids.
We excel at process development, process improvement, and isolation of biologically active molecules from natural sources. In addition, Dalton's custom synthesis department is supported by our in-house analytical chemistry laboratory offering a full service GMP testing environment. For clients requiring peptides, we have a Custom Peptide Synthesis laboratory.
Learn more about our Pharmaceutical Development & Manufacturing services.
For product details on our custom synthesis and fine chemicals, please visit our Dalton Research Molecules Catalog.