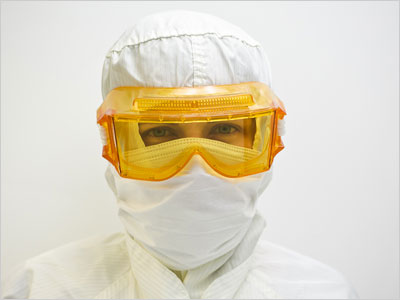 cGMP Sterile API Manufacturing
Our cGMP Sterile API Manufacturing facility can support the Drug Discovery process through API Synthesis for all the stages from preclinical to small scale commercial.
Dalton offers the manufacturing of sterile cGMP APIs by a variety of methods including sterile filtration and dry heat sterilization. Our sterile product manufacturing capabilities include sterile filling of powders, liquids and lyophilization.
Production of sterile APIs is a highly specialized capability not widely available in the industry. The manufacture of sterile API's must be strictly controlled in order to minimise the risk of contamination with micro-organisms, endotoxins and particles.
At Dalton, we have successfully managed to develop compliant sterile APIs for a wide range of molecule types and applications.
Our manufacturing, packaging and testing for sterile APIs follows GUI-0104 "Good Manufacturing Practices (GMP) Guidelines for Active Pharmaceutical Ingredients (API) and ICH Q7 GMP's for APIs.
Our sterile API teams have more than a decade of experience with creating the appropriate conditions for the media fill and process validation. They are highly flexible and adaptable and will work with you throughout development and scale-up to manufacturing of your sterile API.
Our manufacturing, designed and validated for sterile operations, uses a system of airlocks and cleanroom zones from class D to class A.