Dalton Pharma Services Officially Re-certified as a Great Place to Work
Dalton Pharma Services, has been re-certified for a second consecutive year in 2017 as one of the Best Canadian Companies to work for, by a global research and consulting firm Great Place to Work®.
Building a culture in which employees are valued, while professional and personal development is encouraged, has been a key to inspiring Dalton employees to do great work. This has played a major role in attracting and retaining talented people from around the world and has been a critical factor in creating a vibrant and award-winning workplace.
"Our corporate culture is a product of the cumulative traits of the great people we have attracted and retained over the years. Dalton's success is the result of how we value our employees and encourage work-life balance," explained Peter Pekos, President and CEO. "This has helped instill the passion essential to providing exceptional expertise for our customer needs. Our staff shares an inspiring "CAN DO" attitude and a desire to support the pharmaceutical industry in developing life-saving medicines."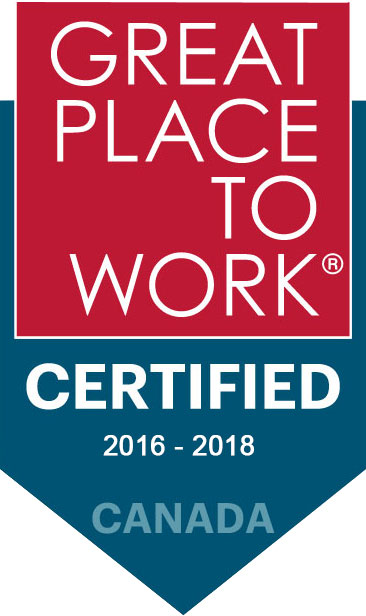 About Dalton Pharma Services:
Dalton Pharma Services is a leading cGMP pharmaceutical organization providing integrated drug discovery, development and manufacturing services. We are FDA registered and Health Canada approved and bring over 30 years of experience to every project. We deliver fully integrated solutions with an emphasis on speed, flexibility and quality. We are experts in Custom Synthesis, cGMP API Manufacturing, Formulation Development, API Process Development, Sterile Filling Services and Accelerated Stability Testing.
To learn more about Dalton visit https://www.dalton.com.
About Great Place to Work:
GPTW (http://www.greatplacetowork.ca) is the global authority on high-trust, high-performance workplace cultures. Through proprietary assessment tools, advisory services, and certification programs, GPTW recognizes the world's Best Workplaces in a series of national lists including those published by Fortune magazine (USA) and The Globe & Mail (Canada). Great Place to Work® provides the benchmarks, framework, and expertise needed to create, sustain, and recognize outstanding workplace cultures.