DALTON adds state-of-the-art ICP-MS Capability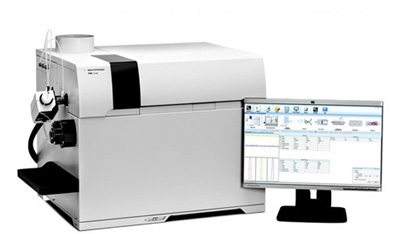 TORONTO: (Jul 19, 2018) At Dalton, Quality and Compliance are the cornerstones for our business, as we strive to continuously improve our facilities and services.
Dalton announces an expansion of its elemental analysis testing capabilities with the addition of an inductively coupled plasma mass spectrometer (ICP-MS) system to comply with the updated ICH Q3D elemental impurities regulatory guidelines for drug products.
Additionally, Dalton has also acquired a closed vessel microwave digestion system for sample preparation to allow for a highly efficient and streamlined process to quantify and determine elemental and isotopic contaminants for major, minor, trace and ultra-trace impurities.
The instrument, an Agilent 7800 ICP-MS quadrupole analyzer, is currently validated and ready for use.
About Dalton Pharma Services:
Dalton Pharma Services is a leading North American cGMP pharmaceutical organization providing integrated drug discovery, development and manufacturing services. We are FDA registered and Health Canada approved and bring over 30 years of experience to every project. We deliver fully integrated solutions with an emphasis on speed, flexibility and quality. Our integrated services (drug discovery, formulation and process development, custom synthesis, cGMP sterile fill/finish of liquids and powders, cGMP API manufacturing and/or dosage form manufacturing and Accelerated Stability Testing) all at one location helps us to be adaptable, flexible and cost-effective.